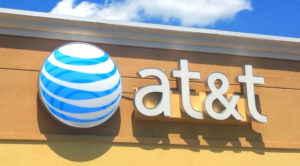 I have been spending my morning reading the tech press and came across this article this morning that shows how ignorant, entitled and ideologically stupid they have become. AT&T now offers an unlimited data plan (some restrictions apply) to post pay customers (Pre-paid customers).  Leave it to the Highly Leftist tech press to complain about what is being offered: The author sniveling complaint about the plan read like a typical millennial brat:  
"The plan costs $60 per month and does technically include unlimited data. But AT&T won't let subscribers get fast speeds, capping the plan at 3Mbps."
How about we get some GODDAMN perspective.  10 years ago I paid the same amount for a sub par DSL line with the same speed (It really sucked by the way). Today, you can pay the same amount for that speed over the fucking air.  Is it sorcery?  NO.  It's the nexus of Science and the Free Market.   Is it a perfect plan?  No, but could we have ever dreamed of such a thing in 2007?  Hell No.  This and plans like it will do more to close the digital divide than any silly gnashing of teeth about how the Government needs to do more.